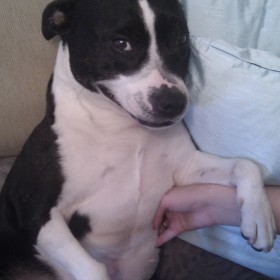 Hi Guys, not been on for a while (sorry). Well what a summer that one was eh? reminded me of 1976 (your Grandad will tell you about that one). Well I've been fishing the open matches at Westlands (westlandsangling.com) against the spivs, these lads are good!! They know every peg on every lake like the back of their hand so it's no mean feat to try and beat them. I've not done any serious match fishing since 1995 so as you can imagine I'm a teeny bit rusty! After a couple of weeks I started to get the old feelings back and even managed a 2nd place (beaten by 1lb), then I had a 3rd and a couple of 4ths.
The fishing is for carp and f1's and the matches are usually won with good weights (80-100lbs). I soon realised I couldn't compete with these boys by pole fishing, they are just too good, so I decided to take a leaf out of Nick Speeds book (check him out on Youtube) and fish with a method feeder. I've got a really good ground bait mix, green swimsim and halibut 50/50 BUT the secret ingredient is the CCMoore amino acid liquid, mix this with the ground bait and it really works for carp. It works that well that I was actually casting on their heads and they refused to move as they fed on it!! Any of you carp anglers need to try this additive it's lethal! Got another match on Saturday and I'm hoping it's not too cold for a ground bait attack, if so I'll maybe have to try the method feeder with micro pellets. Give this video a play and you will see what I'm on about https://youtu.be/l5O0fqgIGM8 I'll upload some photos from the last match to give you a feel of the venue, any local lads need to give this complex a go (£6 day ticket). Cheers guys, tight lines :-)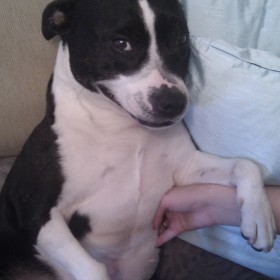 Well could it at last be time to take those thermals off??? Saturday was warmer and much more comfortable when we ventured East to Tansterne Fishery (http://tansternefishing.com). Its only half an hour from Hull and a place we've never been to before, apparently stuffed with fish and nets allowed!! A little smaller than I expected but very inviting. There was a match booked on the main lake but no problem, they said just pick your pegs and we'll peg the match around you (which was a good gesture. The 2 pegs we decided on was nearest the car park (bugger shifting all that gear around the lake!). In hindsight this was a mistake. I fished peg 22 which once I had got all set up was told it was the shallowest peg on the lake! It turned out there was a bar at 8 metres which was only 18 inches deep and in warmer climes thats where the carp hang out. I set up a waggler rod and my pole. Decided to fish caster and maggot at 9 metres (just as the water started to get deeper) with chopped worm as groundbait. After 30 minutes (and 1 bite) I soon realised this was not the method as the match angler to my right was catching a carp every 5 minutes. I asked and he said he was catching on 4mm pellets (I didn't have any). I then went on to my waggler and started to put a few fish in the net, mainly roach and the odd skimmer, but was really enjoying fishing the waggler. Just catapulting half a dozen maggots and casting into them with double red maggot on the hook. In the meantime i was still feeding my pole line at 9metres. when the waggler line dried up it was time for the pole and it was instant fish! I managed 3 bream, a big Ide, some skimmers and just before we packed up an F1 carp (about 3 lbs).
I weighed 14lbs (John 7lbs) but next time we need pellets and we need to get better pegs, the guy to my left must have had over 100lbs! Its a nice place to go and will only get better as (when?) the weather improves. Give this place a go Mike!